About Us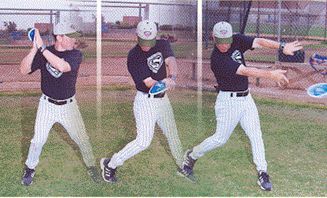 Hello, my name is Ben Boulware and I am a former professional batting champion. As a former professional player I know what it takes to succeed at a professional level.

With many years of professional experience & after working with over 10,000 baseball players I have created a patented new product revolutionizing hitting.

Hitting is already the most difficult thing to do in sports, I wanted to design a product that would be very easy to use, safe, affordable, and most importantly, extremely effective. Baseball is all about repetition and once you master this product you will have big results no matter what level play.

I would like to introduce to you "The Hitting Disk"

Ben Boulware
Take your game to the next level!
President of America's Baseball Camps
-Former Professional Player- Chicago White Sox Org.
-Former Professional Batting Champion

*Have been in charge of 130 camp locations within the past three years and worked with close to 10,000 youth and professional players.







Home - What is it? - How to use it! - Benefits - Testimonials - Pictures - Links - About Us - Contact Us - Order